THE ALL OUT COMBO 4 WEEK CHALLENGE + 6 WEEK LEG + GLUTE CHALLENGE + 21 DAY ENDURANCE + 28 DAY DENSITY CIRCUIT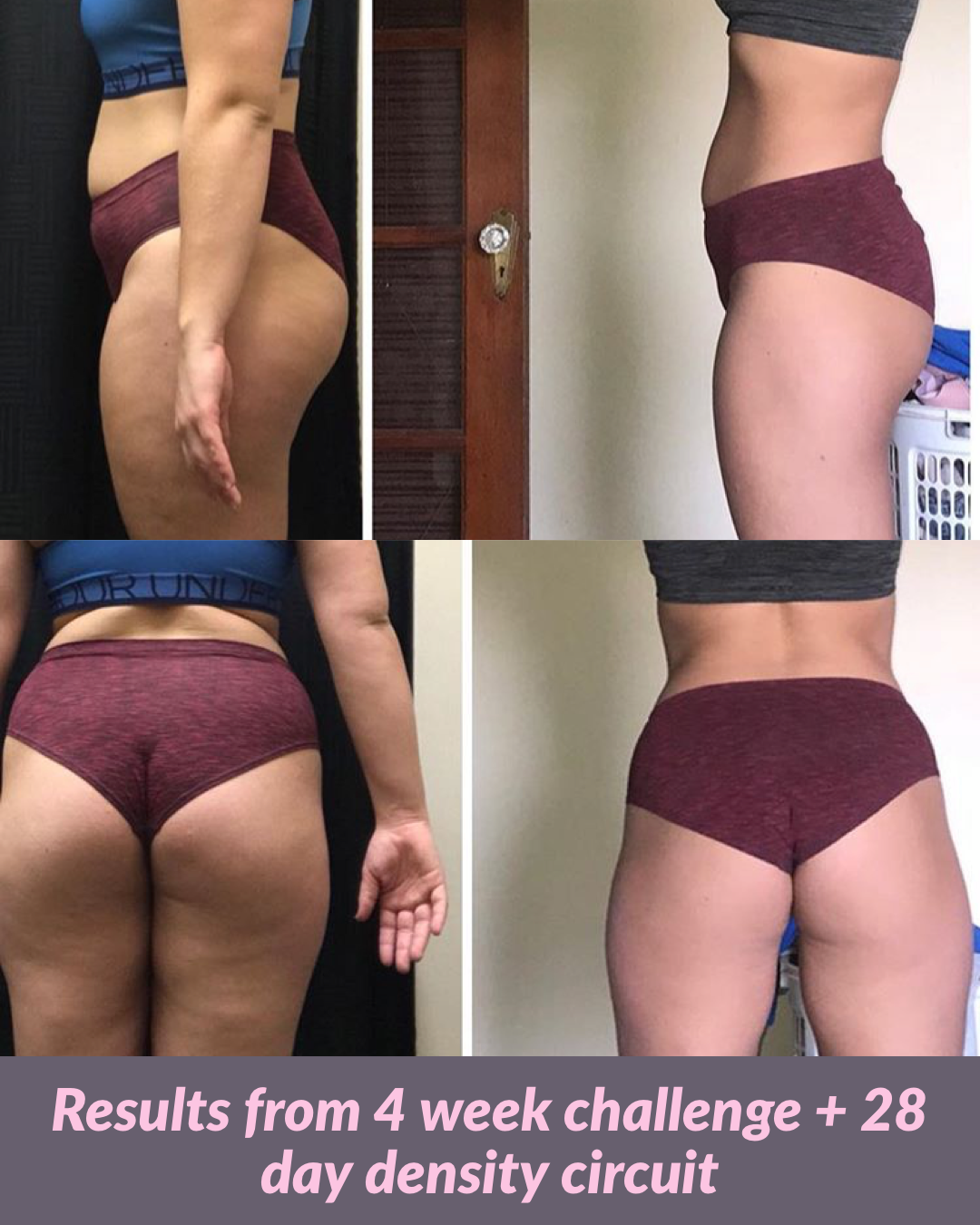 THE ALL OUT COMBO 4 WEEK CHALLENGE + 6 WEEK LEG + GLUTE CHALLENGE + 21 DAY ENDURANCE + 28 DAY DENSITY CIRCUIT
WHATS IN THE 4 WEEK CHALLENGE:
•Home & gym version
•5 days a week
THE WORKOUTS
M: glutes, hamstring & abs
T: quads & shoulders
W: chest, triceps & abs
Th: back & bis
F: machine leg day & abs
S: hit cardio (optional) & active recovery
Su: rest & stretch
——
•educational step by step verbal and video cues for "heavy lifts"
-sumo deadlift
-conventional deadlift
-hip thrust
-back squat
——
•exercise video demonstrations with written cues and modifications
*stretch and recovery guide
•steady state and HITT cardio routines
NUTRITION
•easy & simple to follow
•Learn and understand the basics of your personal macros
•follow my personal meal plan but fit it to your macro numbers
•your numbers can be tailored to lose weight, maintain or gain weight
•vegetarian substitutions
——
equipment needed
gym version: dumbbells, leg press, smith machine, cable machine, barbell
home version: dumbbells, resistance bands, closed loop resistance bands
WHATS IN THE 6 WEEK LEG & GLUTE GUIDES:
10 glute and leg focused routines to build and sculpt
learn what progressive overload is and why its beneficial to your growth
correctives for common lifting mistakes *very important for proper technique
*plus 4 bonus upper body and core routines
**gym based with substitutions for machine exercises if you would like to participate from home
10 macro friendly recipes, easy to make *not vegan
structured in a downloadable pdf with video demonstrations
iPhone and android friendly
*never expires
WHATS IN THE 21 DAY ENDURANCE CHALLENGE:
21 FULL LENGTH VIDEOS
ALL BRAND NEW EXERCISES
VOICE CUED DEMONSTRATION VIDEOS FOR EVERY DAY
MODIFICATIONS FOR EVERY FITNESS LEVEL
HOME & GYM
*can be used as a stand alone workout or as a weight training finisher
*perfect for stay at home parents who need a quick effective workout
*perfect for people who dislike cardio equipment
*equipment needed:
closed loop resistance bands
dumbbells, I recommend 5 or 8lbs
medium stability ball
WHATS IN THE 28 DAY DENSITY CIRCUIT CHALLENGE:
* 24 Gym & Home Circuits (w/ video demonstration & instruction)
*25 minute durations
*Same exercises with two different styles of training
Gym version: Density circuits
Home version: Timed circuits
* 4 mobility & stretch routines steered to improve your hip mobility, shoulder mobility, core engagement, & foot/ankle mobility! These routines can be done from anywhere, anytime.
* In-depth video explaining the difference between Density and timed circuits, the reasoning behind them and how to get the most out of either one.
* A program you can keep forever!
* EQUIPMENT: All you need is a pair of dumbbells, resistance bands, and a bench to participate at the gym or from home!
sale