6 week leg and glute challenge 2.0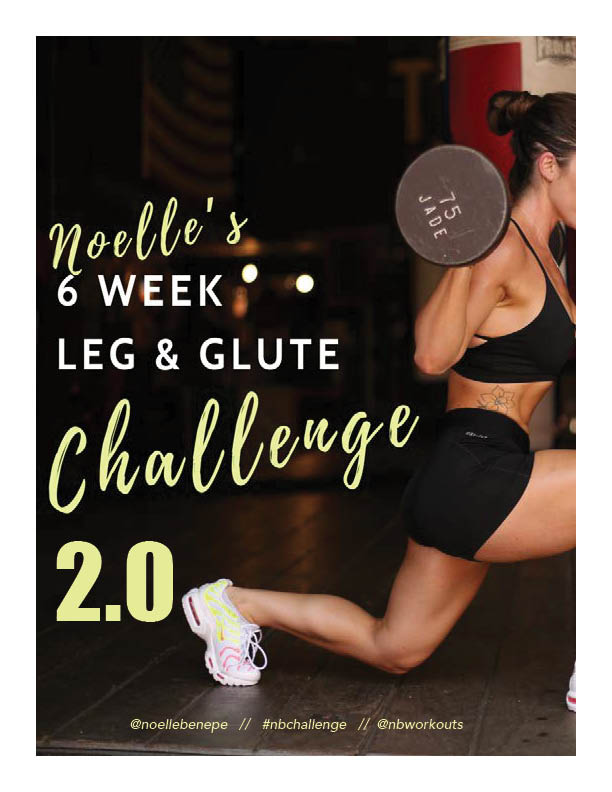 6 week leg and glute challenge 2.0
Thousands of women participated in the first 6 week leg and glute challenge and had amazing things to say and incredible results to share. With the participants support and feedback we have created Version 2.0.
Officially begins may 27th.
Preorder now and receive week 6 from the current challenge and finish it with us!
Whats new:
additional lower body exercises including barbell work
more detailed home version
core activation and core circuits
Cardio recommendations and routines
additional upper body routines
intuitive eating guide
what's the same:
access to the private IG community
Home and gym version
5 days a week
learn what progressive overload is and why its beneficial to your growth
correctives for common lifting mistakes *very important for proper technique
structured in a downloadable pdf with video demonstrations
iPhone and android friendly
*never expires
Here what some of the girls had to say:
@mollieterlinden "LOVE these workouts and i'm seeing my strength steadily increase. Today I thrusted 235lbs, when I first started doing your challenges in December my hip thrust was 135lbs. My whole body feels stronger and I feel more confident in the gym.
@Naomi.mui " I used to hate training legs for the past few months but seeing big results in just these few weeks has made me more motivated to get bigger and stronger legs"
@jovisnunez "4 weeks in and in still the same weight but went up a pant size! my goal is to gain weight, my booty is looking fuller and rounder. Absolutely loving it!"
@shumefit "you taught me so much about lifting heavy and OMG i've grown so much stronger this challenge! Just love your programs and can't wait for 2.0"
sale